Apple Hunter | Cidermaker | Orchardist
Steve has been bottling his own cider since 2003. As a musician firmly grounded in traditional American Old-time music, Steve can't help but point out the many parallels to cider: in the eighteenth and nineteenth centuries, both cider and Old-time music were staples of American culture, only to be sidelined by more mechanized and industrial rivals. Old-time music and cider are experiencing a renaissance as they're being re-incorporated into American culture. The names of many of South Hill Cider's bottlings are inspired by musical references.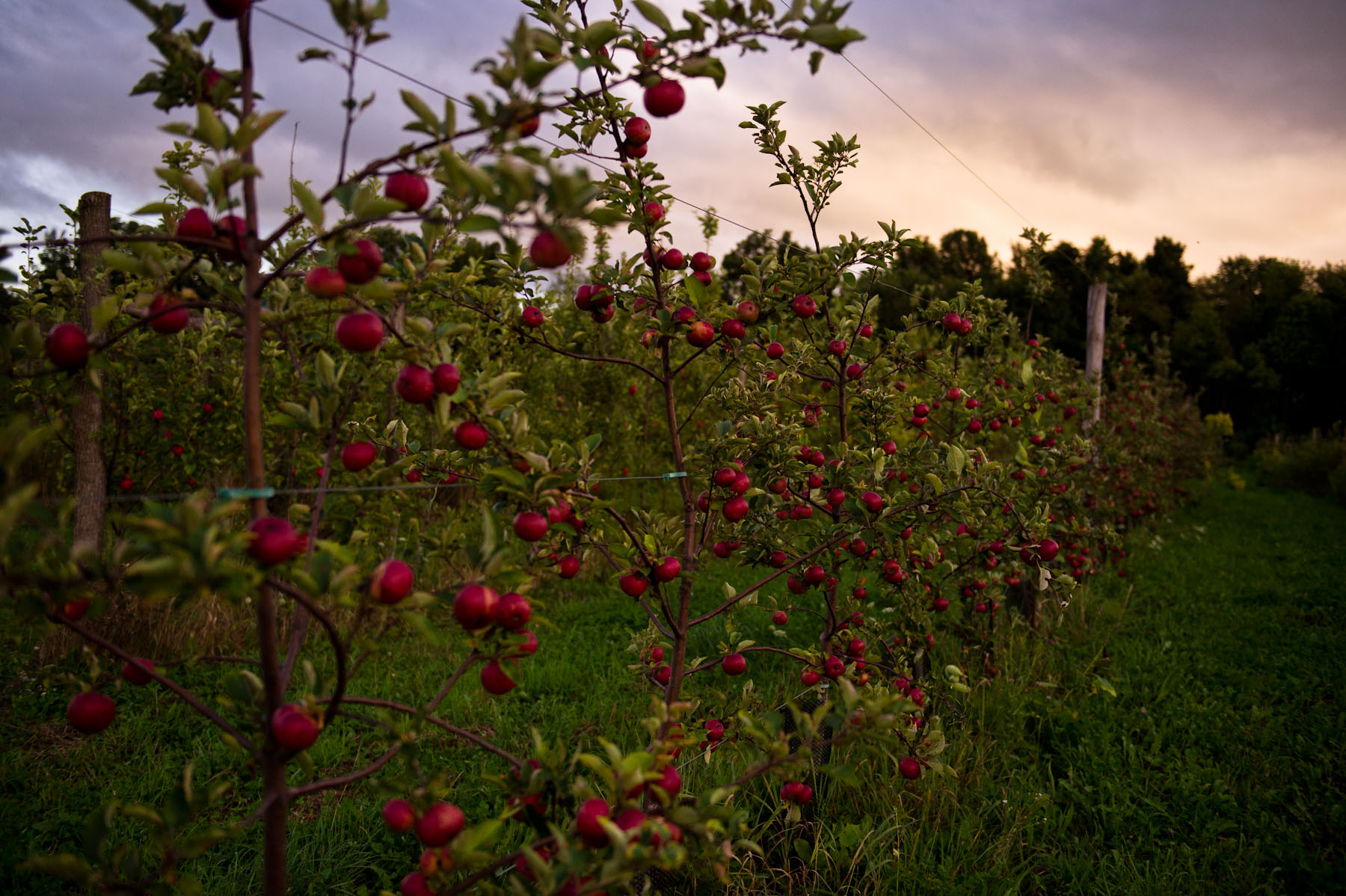 Located on a bucolic hilltop, our orchard is part of a harmonious ecosystem that relies on diversity and fertility as its foundation.
Our home orchard started out as a collaboration with an adjoining landowner who permitted us to plow his fallow fields and to plant it to apple trees. This land, being only 4 miles from downtown Ithaca, is under intense development pressure. So, in an effort to protect it from subdivision and development in perpetuity, we successfully worked with the landowner to have it protected by a conservation easement. In 2014, we purchased the land finalizing our dream of having our own estate cider orchard.